Export Spare Parts
"We are a strong company dedicated to the export and distribution of spare parts for heavy machinery and trucks in the USA, Latin America, Caribbean, and Africa."
Expert Sales Associates
"We proudly count on a highly trained personnel to identify the products or parts that you really need. We are here to help you throughout the whole process."
Top Trusted Brands
"We help you solve the problems that your machinery may need by offering products for most of all brands."
A

 

Unique Auto Products Pvt Ltd
"Unique Auto Products Pvt. Ltd" has a colossal working space of 30,000 Sq. ft. which adheres to each and every need of our esteemed and hard-working employees. At present, we have a working staff of 80 employees, who have given their day and night's hard work to make sure that, we provide premium level products to our respected customers. We believe in embarking on a prosperous journey of success with our clients and in the process, make a name for ourselves in the spacious array of "Tractor's spare parts" business. We believe in accruing to a customer-oriented approach and so we are invariably available for assisting our clients.
In 2002, Mr. Anand Kumar Jain laid down the foundation of "Sri Mahavir Tractor", with the aim of becoming the market leader in the automobile sector. We exclusively deal in "Spare parts" of Tractors and provide an exceptional level of "Quality services". And to keep walking on the righteous path of success and become a renowned name in the field, Mr.Parit Jain and his son started "Unique Auto Products Pvt. Ltd".
We deal in a wide foray of Tractor spare parts, ranging from "Clutch covers to Brake discs" and many more.
We have two brand names under the banner of "Unique Auto Products Pvt. Ltd". The former brand name is known as "Unique" and the latter brand name is known as "Geeken".
"Unique", pays it's undivided focus and attention towards the selling of after-market spare parts of the following renowned companies. Their names are as follows:-
1.) Mahindra
2.) HMT
3.) Green Tractor
We deal in a wide foray of Tractor spare parts, ranging from "Clutch covers to Brake discs" and many more.
Under "Geeken", we sell all the common spare parts of all tractors to our clients.
In a very short span of time, we have established ourselves as one of the top market leaders, in the arena.
We sell Tractor spare parts at a very reasonable and feasible cost to our clients so that our market reach keeps expanding, with appreciation from our clients.
We have well-established plans for our future expansion, by maintaining a sustainable yet aggressive growth rate.
We always make sure that our customers have 100% satisfaction with our products because repeated customers are a token of appreciation for us.
Mundka Industria Area (Manufacturing Unit)
Khasra No. 58/7/1 & 58/6, Metro Pillar no. 578, Street no. 6, Mundka Industrial Area
Mori Gate (Delhi)
Sri Mahavir Tractor
2766, Hamilton Road, Mori Gate, Delhi-110006)
Kundli Industrial Area (Export Unit)
Mr. Anand Kumar Jain
Chairman
Mr. Parit Jain
Managing Director
Mr. Pulkit Jain
Founder
Mr. Anand Kumar Jain
Chairman
'Develop a Win-Win Attitude'
He is the chairman of Unique Auto Products and the founder of Sri Mahavir Tractors. He started his journey in 1970 and since then he is dealing in parts of tractors and other agro related products. Mr. Jain has immense knowledge and experience in parts of tractors have a good market value of his company. People trust him and his products for the quality and prices they offer to them.
Mr. Parit Jain
Founder
'Being honest and upfront always pays in the long run.'
He is the man with all the ideas in Unique Auto Products. Seeing his family success Mr. Jain came up with the idea of producing goods which are in most need in today's time. Here he deals in manufacturing, trading in all the parts of auto products. He has network around 5000+ distributors and running a smooth business of Auto Products.
Mr. Pulkit Jain
Founder
'Doing things that need to be done and not doing things that don't need to be done.'
- Dr. Eliyahu Goldratt
He has a big role in the functioning of Unique Auto Products. His experience and knowledge helps in understanding the market needs and make our products different and unique. He owns a company namely "LegalRaasta Technologies Private Limited". Legal Raasta is one of the top companies dealing in all legal matters and trademarks. There are more than 18000 customers and 200+ employees working together to give the best legal services to the clients.
Why You Should Buy "Tractor Spare Parts"" From Us ?

We provide "Tractor Spare Parts" of top notch quality, and always ensure that we make the deliveries in the specified amount of time.
We have a country-wide distribution network, which allows our business to reach, even the most remote areas of the country.
We provide all kinds of "Tractor Spare Parts", at completely affordable prices and thus our esteemed customers, do not face the strain of a financial burden.
We supply our products internationally also, which provides our company with more exposure.
We make sure that our clients are satisfied with our products, after the delivery.
We provide special discounts to our beloved farmers, as we understand that they are the backbone of our nation.
Client satisfaction is the most important and intrinsic factor of our business model. Because a recurring client means that we have been successful in fulfilling their needs and thus in return, have also earned their trust.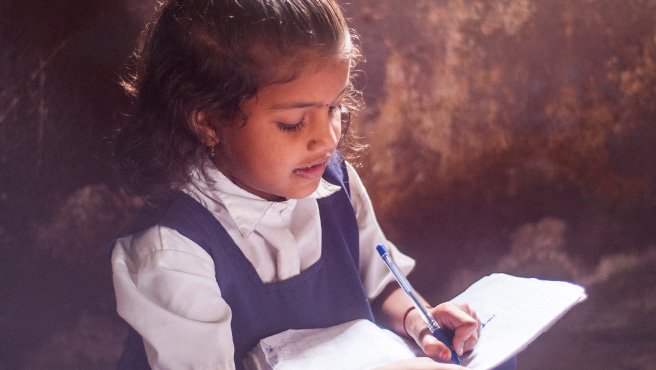 A

 

Our Charitable Endeavours
"Unique Charitable Foundation-Trust"
We, at "Unique Auto Products Pvt. Ltd.", understand our moral responsibility, of the upliftment of society. So for this purpose, we have set up "Unique Charitable Foundation-Trust". We want to help every strata of society, who is devoid of even the most basic necessities, such as food, clean water etc. Our trust, helps under privileged sections of society, by providing them with all the basic amenities. And our esteemed trust workers, always try to make sure, that no one sleeps hungry. We still have to go a long way, to achieve this objective. But we will never stop, doing the good deeds. Because we understand that it is our most rightful duty. And to ensure that our benevolent endeavours never stop, a total of 10% of our business income, goes towards our trust.
A brand That Cares About Everyone
We have created an ethical and harmonious professional relationship with our customers. We offer a wide array of perks and benefits to our customers, who decide to do business with us. A 100% customer satisfaction is of utmost importance to us and so we have created a seamless network of support and services, to win the trust of our future customers also.
We understand the importance of our distributors, who are willing to round the clock for us, by creating a flawless distribution network. To show our support towards our fellowmen, we arrange bi-monthly dealer meets, where our best dealers are rewarded with international trips, which are all expenses paid.
Our employees are the soul of our organization and with their extraordinary dedication and hard work, we have achieved a great number of milestones. We treat all our employees as valued partners and every contribution of theirs is vital for the growth of our organization. Our employees are given every chance to provide their inputs, and they are rewarded for the same because we highly value their opinion, as it will lead to the buildup of a healthier work environment.